TREX Tactical police flashlight with 5W LED chip Cree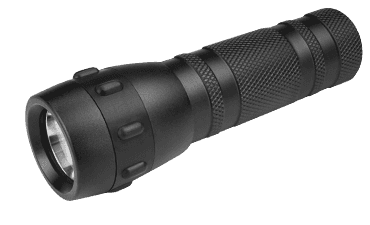 Police tactical duralumin flashlight with advanced powerful 5W Cree LED chip XP-G3 with high luminosity of up to 200 lm.
Highly resistant dampness-proof duralumin body. The front glass is made of polycarbonate. Strongly grooved rubber head ring prevents rolling of the flashlight on smooth surface. The switch is on the bottom of the flashlight.
Power supply by 3 pcs of alkaline AAA batteries, which are included in the price.
A swiveling holder of the type LHU-x4-34-24.26 is available for comfortable carrying of the flashlight.
It can be also used as a part of the "Night Police Set" with plastic red signal cone and nylon holder.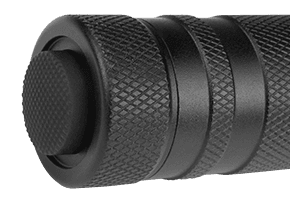 Dimensions:
head diameter 33 mm
body diameter 27 mm (at the handle)
length 113 mm
weight 129 g (incl. batteries)