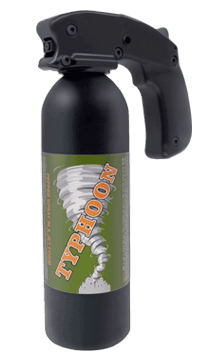 Professional, highly efficient pepper spray with volume of 400 ml and with reach up to 5-6 m contains concentrated oleoresin capsicum (OC). Spray has character of JET with small drops, that's why it is less susceptible to dispersion by possible mild wind.
Thanks to its volume it is designated particularly for use at special actions against several attackers, such as riots or rampage of soccer fans. Pepper spray meets the highest safety standards. Working temperatures are within the interval from -20 to +50 °C.
Spray cannot be refilled. Made in Germany.
Diameter of the can 64 mm
Height 256 mm (with handle)
Width 140 mm (at the place of handle)
Weight 571 g